Labs designed to meet the needs of Philadelphia's life science tenants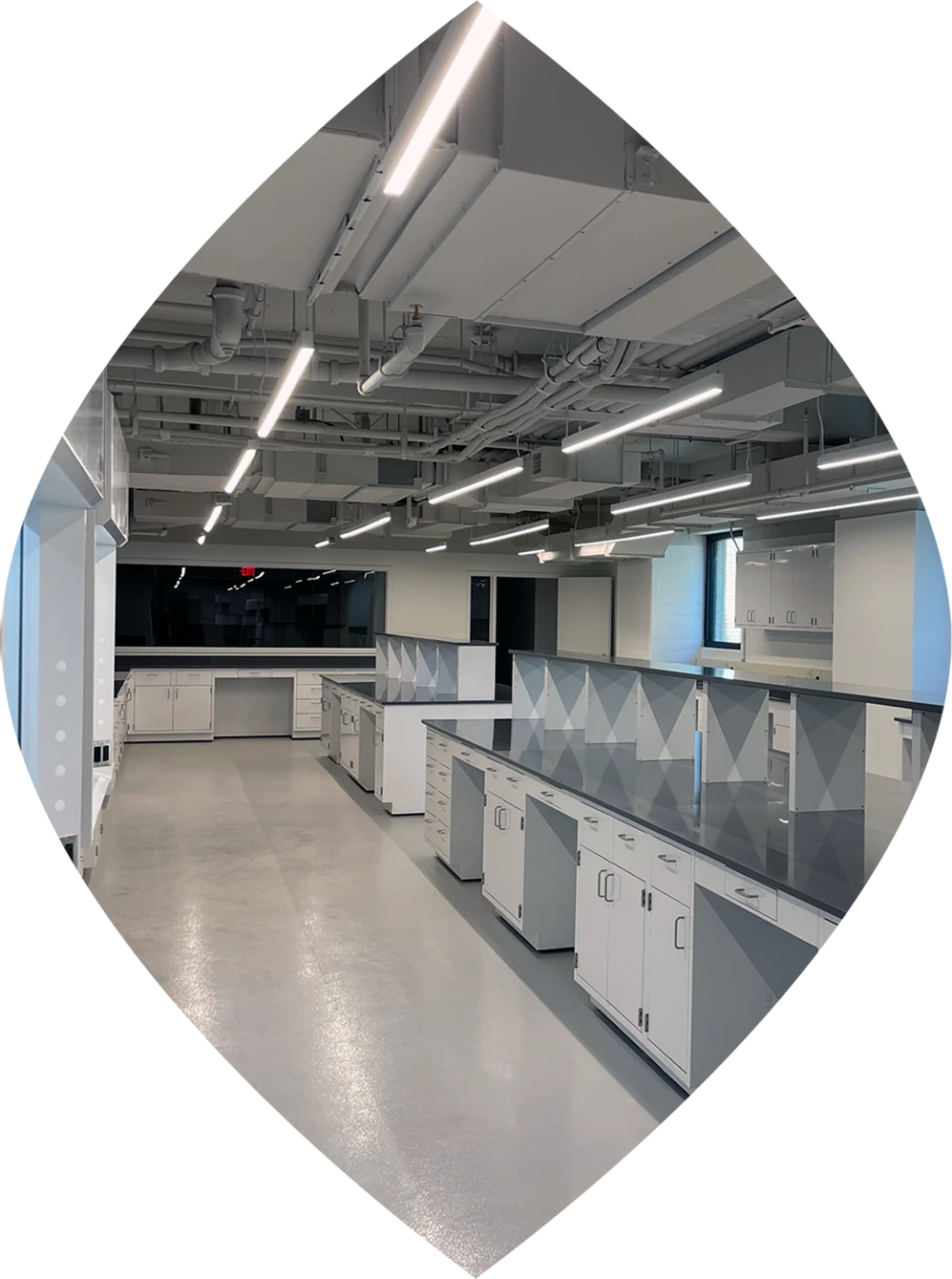 Overview
---
Move-in Ready Lab Suites Now Available for Lease
This science and research space features newly renovated lab space in Center City Philadelphia. Directly adjacent to the Drexel University School of Medicine complex, Race Street Labs is a natural choice for life science research and innovation.
The building features lab-ready building infrastructure, spec or customizable lab space, office support centers, on-site lab management support and security. Current lab uses include microbiology, chemistry and vivarium.
Available Spaces
---
Currently 580,000 sf of occupied existing life science space in the building including 200,000 sf of laboratory space. Available rental opportunities include:
14th Floor
Size 8,000 sf – lab & support spaces
Spec lab built out and ready for lease
15th Floor
Size 8,000 sf – lab & support spaces
Spec lab built out and ready for lease
Between 8,000 and 15,000 square feet of contiguous lab space available and design ready and up to 100,000 sf of contiguous space on multiple floors.
Race Street Labs leases include:
24 Hour Controlled Access
Conference Facilities
Office Support Spaces
On-Site Lab manager
Leasing Info
For leasing information, please contact Paul Garvey (1.215.963.4013) or Brian Young (1.215.963.4155) at Cushman & Wakefield or email us and someone will be in contact with you shortly.

Ownership & Development Team
Iron Stone Real Estate Partners is a diversified, full service real estate company. Iron Stone and its related entities develop, own, and manage educational, institutional, medical/healthcare, commercial, residential and mixed-use properties in the Philadelphia Metropolitan Area. Over the course of its 30-year history Iron Stone has used its experience to recognize and support emerging and underserved markets and create a diverse portfolio that is managed to benefit its tenants and the community.